Community Groups
Community can be a buzz word in Christian circles, but it simply means "together is better." How well we relate to one another within the church speaks volumes about our spiritual health and maturity.
Our church is built on the concept and cultivation of Community Groups. We believe God created us to live in community, and our small groups give us a chance to fight the drift of isolation, and engage one another through biblical and practical discussions. Community Groups also challenge us to look outward to how we can be a blessing to those across the street and around the world.
The goal of our Community Group ministry is to develop authentic, life-changing relationships in an atmosphere of encouragement, accountability and trust while growing in our knowledge of God. Living in biblical community will change you for the better by helping you live with the end in mind.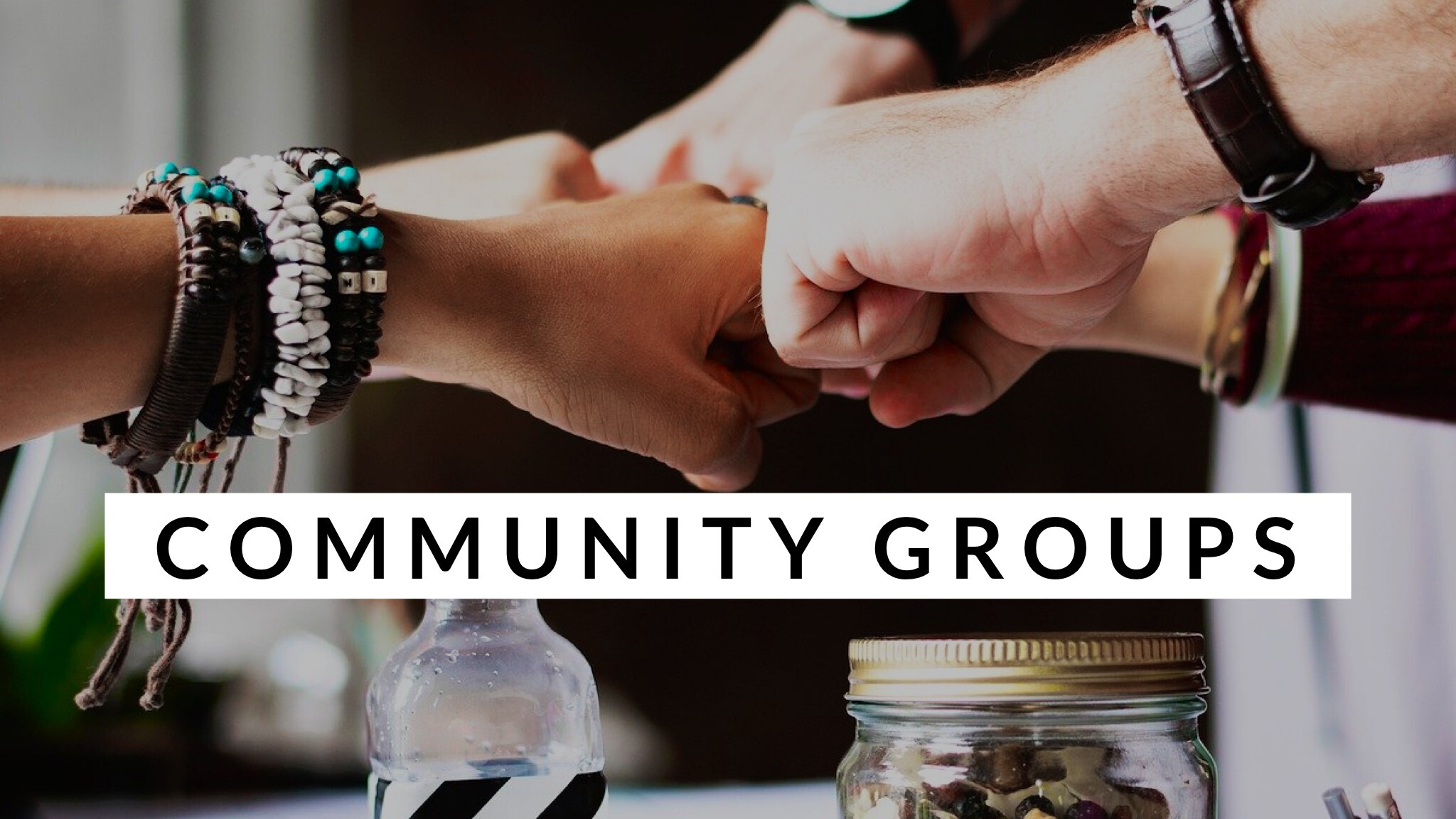 How to Join a Community Group
Start with a two-week Connecting Group. You are invited to meet our teaching pastors, Monty Waldron and Jeff Patton, at the conclusion of the Worship Gathering you attend on Sunday. They will direct you to the Starting Point desk in our lobby to register for the next Connecting Group.

These introductory groups are only a two-week commitment with others checking out Fellowship and are held at the church. They meet on Thursday evenings for an hour-and-a-half and provide a place to ask questions and continue learning more about our community of faith.


Request to join a Community Group. After Connecting Group, you can let us know if you would like to be placed in a Community Group via a form with information about yourself (i.e. age, marital status, children, location, experience in a small group). This will be beneficial in the placement process to determine which group you are placed.

The placement process is designed to be intentional. We use the info you provided and our current situation to decide which group would be the best fit for you. There are many factors to consider during the placement process, and we see this as an opportunity to partner with you in your spiritual growth.
For more information, please contact our Community Group Pastor Chad Vinson at