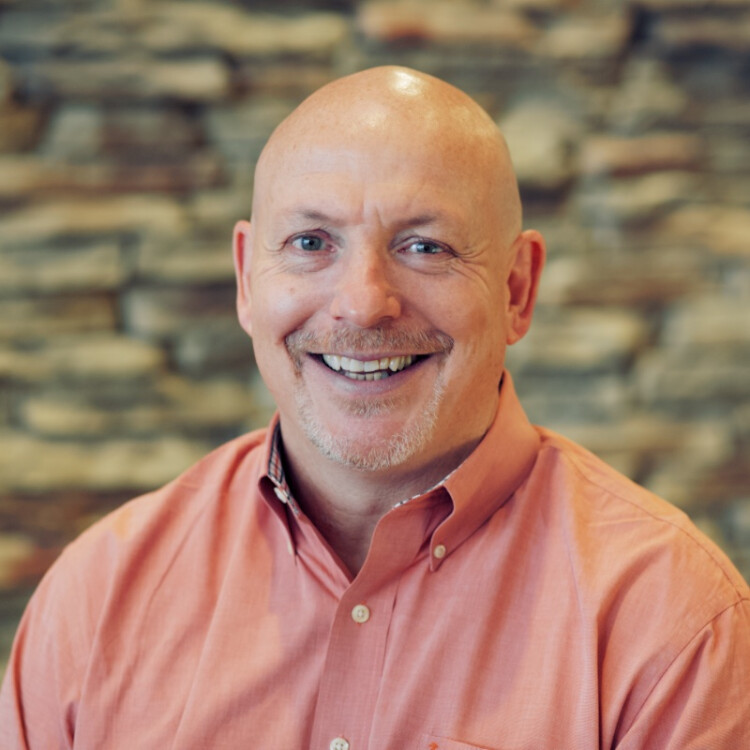 Jeff Patton
Teaching Pastor/Elder
A healthy church requires Biblical, Spirit-led oversight. Jeff serves to help create a culture in line with our mission by casting vision, by focusing on key values, and by teaching scripture in a way that Christ followers can understand and implement into daily living.
Jeff and Jenna Patton both attended East Carolina University (ECU), graduated in 1986, and married right out of college. Jeff's post-grad direction was shaped in a big way by two things: playing linebacker for the ECU football team and serving as a student with the ministry of Campus Crusade for Christ.
During 1986-2004, Jeff worked in the athletic ministry of Campus Crusade for Christ (Athletes In Action) at Clemson University, followed by serving as chaplain for the Cincinnati Bengals and Reds. Eventually, Jeff became the national director of the Athletes In Action campus ministry for six years.
During the summers of 1993-1999, Jeff attended Trinity Evangelical Divinity School in Chicago, which gave him a growing passion for the local church. In 2004, that passion found an outlet. Jeff accepted the invitation to join the staff of Fellowship Bible Church as one of two teaching pastors, and moved his family that summer.
The Pattons have served on the national speaker team of FamilyLife since 2004, sharing biblical marriage principles at "Weekend to Remember" marriage conferences across the United States. Jenna also works part time as a nurse in Murfreesboro, and the Pattons have four children—Josh, Jess, Jay, and Joelle—and three grandchildren. Jenna loves to curl up with a good book, and Jeff is addicted to turkey hunting.
Monty Waldron
Teaching Pastor/Elder
A healthy church requires Biblical, Spirit-led oversight. As a primary communicator for Fellowship, Monty cultivates strategic ministry initiatives and develops leaders to effectively equip God's people for ministry.
Monty grew up on the rolling plains of Oklahoma and graduated with an art degree from Oklahoma University in 1990. While in college, he was involved with CRU (formerly known as Campus Crusade for Christ), Fellowship of Christian Athletes, Lambda Chi Alpha fraternity, and the OU Men's Gymnastics Team. After college, Monty married Kimberly Russell and moved to Little Rock, Arkansas to serve with the ministry organization FamilyLife.
Five years later, with a growing passion for pastoral ministry, Monty relocated his family to Dallas, Texas and began a master's program at Dallas Theological Seminary (DTS). He completed his Master of Theology in May 2000. In addition to attending classes, he served as the Couples Coordinator for the DTS Spiritual Formation Program. Upon graduation, Monty, Kimberly, and their four kids moved to Murfreesboro to plant Fellowship Bible Church of Rutherford County.
Monty enjoys writing, triathlons, a wide spectrum of music, a great cup of coffee, and just about any flavor of ice cream known to man.